LIMBO

DESIGNED BY VANESSA CLEMENT


---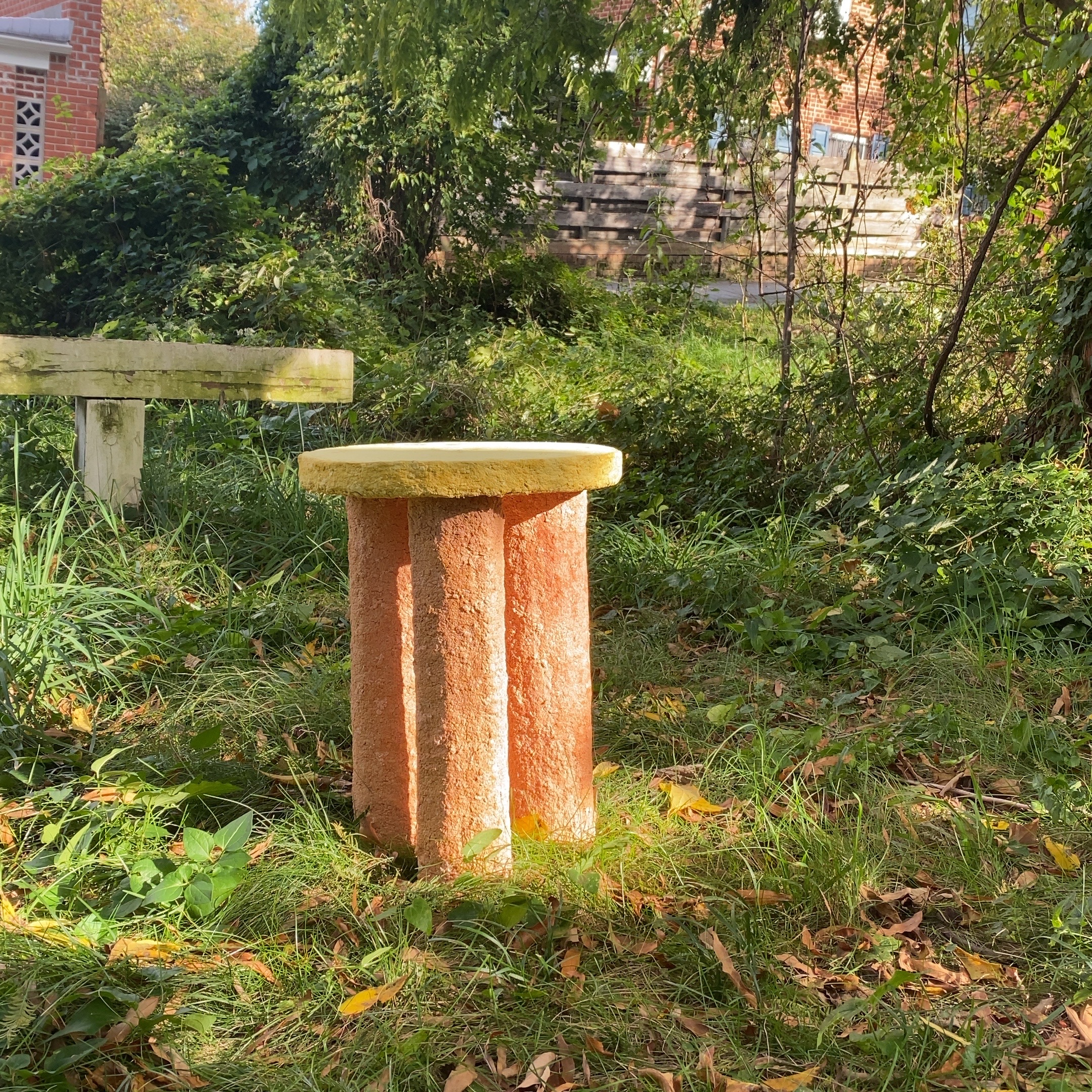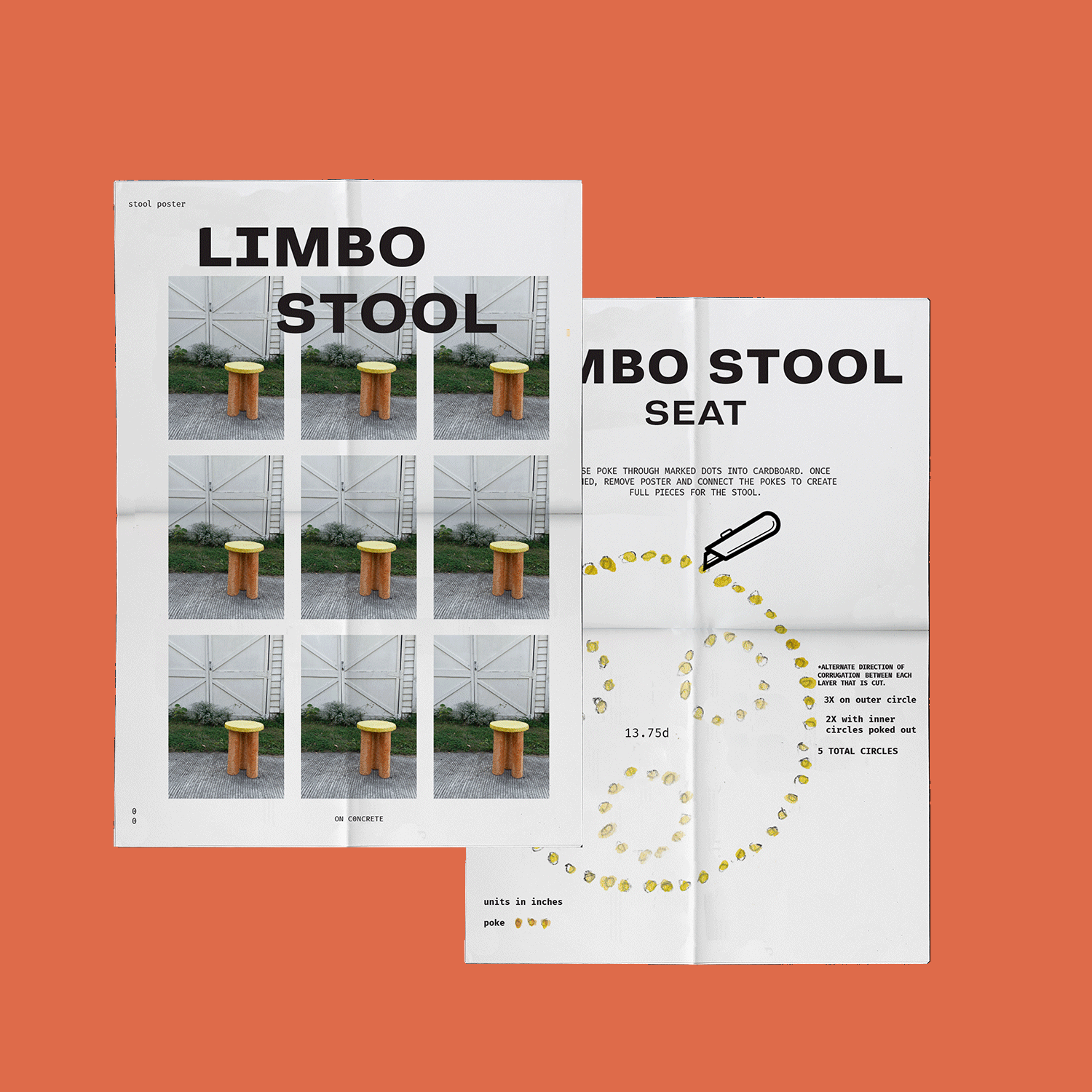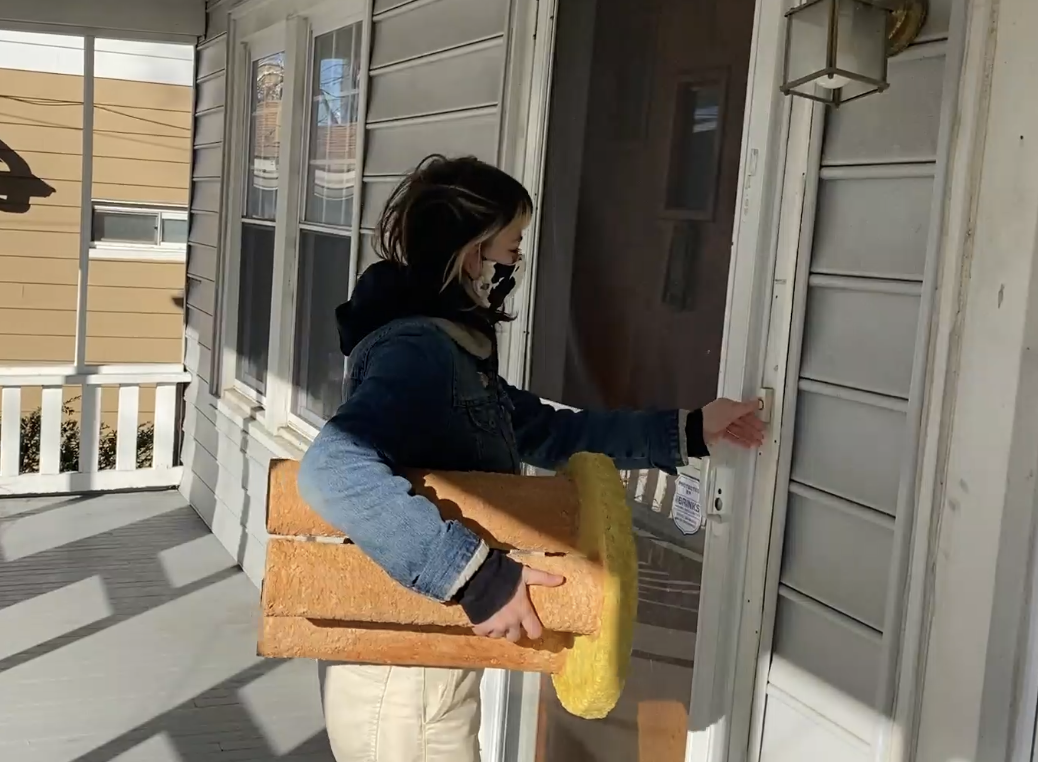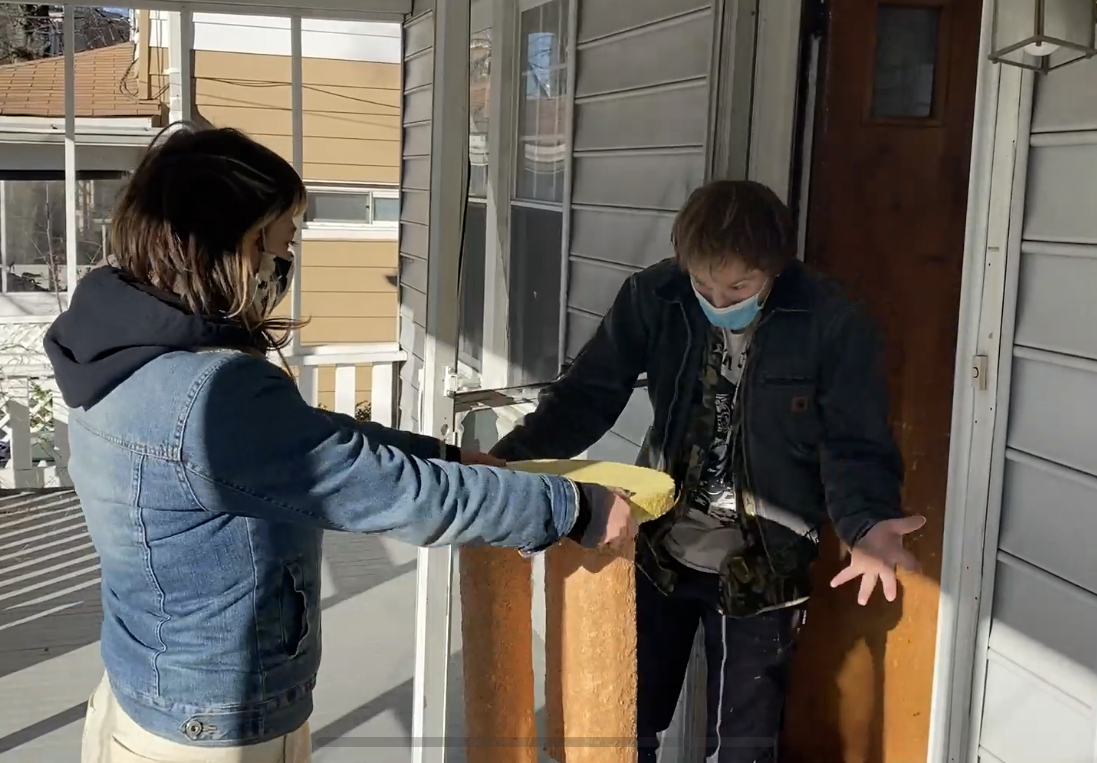 ︎ $0.00
LIMBO PDF
︎ $20.00
LIMBO BOOKLET + POSTERS
︎ $200.00+
COMMISIONED LIMBO PIECE + DELIVERY TO D.C., NEPA, OR NYC
---
Transportable and light weight furniture allows our spaces to feel informal and alive. But most of this furniture is crafted using non-renewable materials. This furniture is also difficult for someone to make on their own, from their home, and bars a wider audience from feeling the process of making, collaboration, and the richness of materials we throw away everyday.
Limbo
is designed to address this aspect of furniture design by sharing information about making a colorful, lightweight, and compostable piece of furniture - the Limbo Stool - made from papier-mache and other natural and recycled materials.
Limbo can be purchased in 3 different forms:
Digital PDF: a free PDF sharing the basic ideas, instructions, tips, and forms to create the current 3 forms of Limbo (a stool, shelf, side table). This is an evolving PDF that will be updated as new discoveries about Limbo and how it uses papier-mâché are made.


Limbo Stool Booklet + Poster: this booklet gives information specifically about the Limbo Stool. It comes with a poster that can act as a guide, helping to cut the cardboard pieces necessary to create this piece. This double-sided poster can then be put on your wall, in a frame, or kept away until the next time you want to create the stool. This is the first booklet of the Limbo collection, and offers more detailed instructions and tips than in the Digital PDF.


Commissioned Limbo Piece + Delivery: The Limbo Stool is handcrafted by the designer, Vanessa Clement, using recycled materials, natural dyes, and a natural glue. Vanessa can hand deliver it to whoever purchases. DELIVERY ONLY AVAILABLE TO DC, NYC, AND NORTHEASTERN PA. Health and safety measures will be taken to ensure a secure delivery. If you wish for this piece to be delivered somewhere else, please reach out to the designer to discuss. Price is on a sliding scale depending on where it will be delivered.
---
LINK TO ORIGINAL PROJECT PRESENTATION

Limbo was designed to give my partner Yogita a way to make light, transportable, and compostable furniture. It uses accessible materials and methods in its creation, most available from a supermarket or found around the home.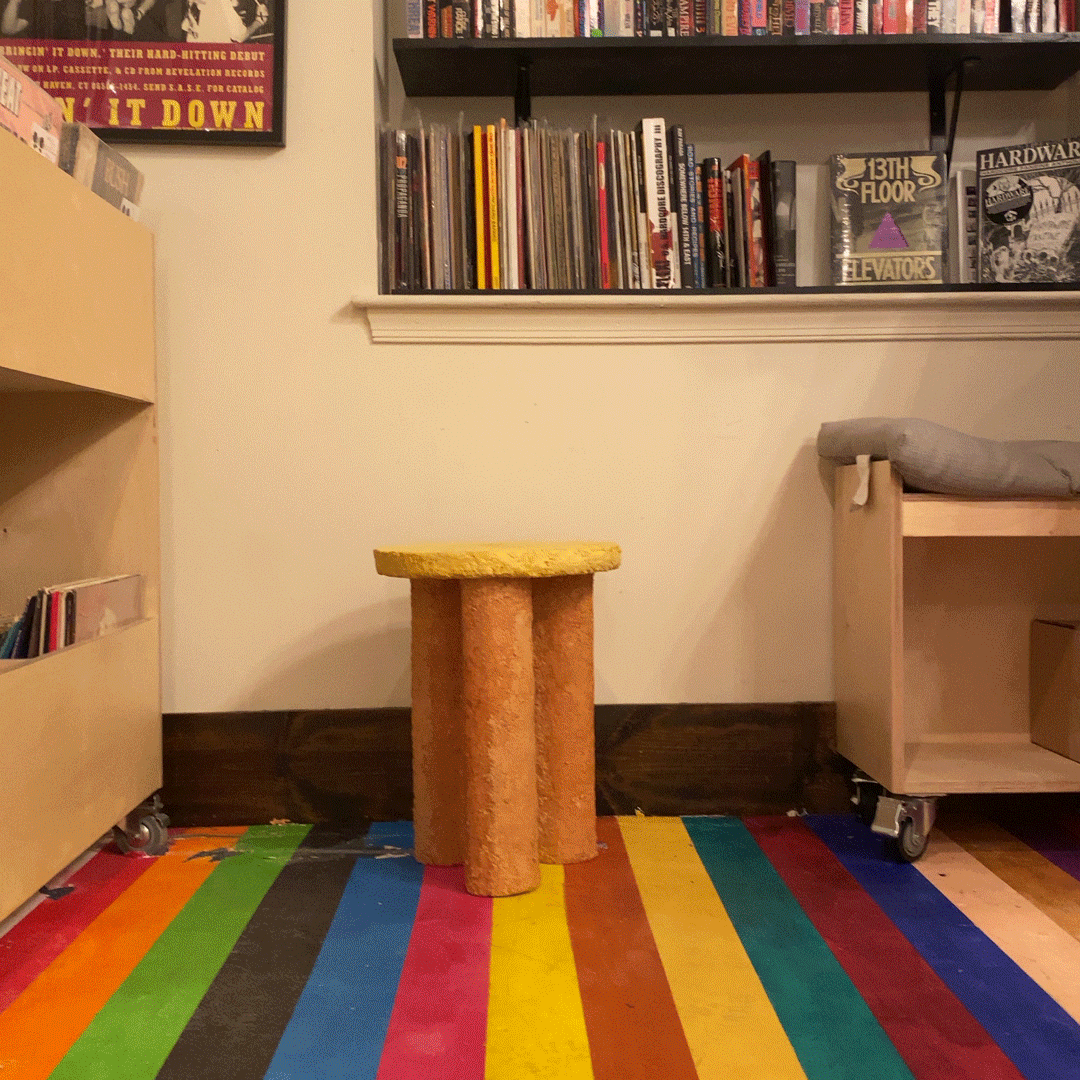 ---

VANESSA CLEMENT
is an object maker working in furniture and object design. She is a senior in the Product Design program at Parsons. Her work addresses conceived ideas of objects, craft, and design. Born in Hazleton, PA, she worked and studied for three years in New York City. She is currently located in Washington, D.C for her final year of undergaduate study.
---