TOTEM


DESIGNED BY GEORGIE OSGOOD


---
︎ $4
PER COMPONENT OF MODULAR COSMETIC DISPLAY
---
Totem
is a versatile modern shelving and organizing system for cosmetics and bathroom essentials. With your cosmetic products inside, you can throw it in a suitcase or have your products on display. It gives you the ability to build and customize an individual Totem to store and showcase your individual cosmetic collection. Its interchangeable pieces allow the display and storage of a specific collection of products.
Inspired by the original Totem,
Totem Mini
was created to act as an organization and storage solution for forever growing collections of bathroom essentials and cosmetics. To fit the need of a specific group of products, additional parts can be purchased to continuously expand your Totem product. You are able to store and organize as many products as you would like together without the worry of running out of space!
---
ORIGINAL PROJECT PRESENTATION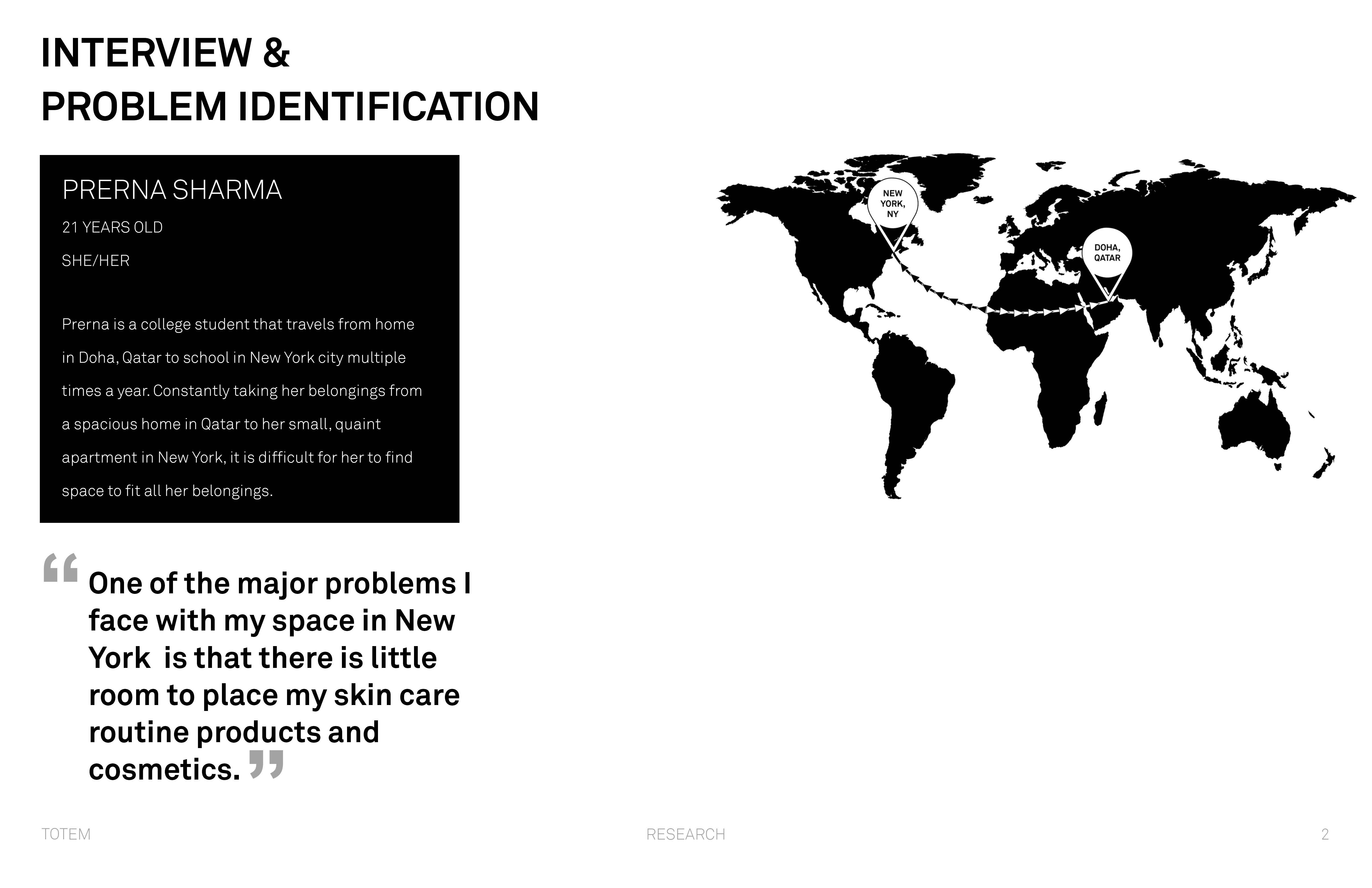 ---

GEORGIE OSGOOD is a New York based product designer and graphic artist. Her work consists of primarily furniture and table top design where she experiments with endless materials and mediums. She moved from Dallas, Texas to New York to start her studies at Parsons School of Design where she is soon to graduate with her BFA come May of 2021.